Warranty: Other
Model Number: 50KTYZ
AC Voltage: 220v
Output power: standard
Packaging Details: Carton
Port: China
50KTYZ permanent magnet synchronous motor AC 220V 1.2~50 RPM Reversing motor Controllable low speed micro motor
Voltage: 220 v
This motor model is 50KTYZ(50 synchronous motor), the motor supports positive and negative rotation
Power: 6 w
Shaft is eccentric shaft, shaft diameter is 7mm (cutting shaft is perforated)
Optional speed: RPM /min 1 2.5 5 10 15 20 30 50 (Please note the revolution you want when purchasing, so that we can deliver the goods on time)
Model: 50KTYZ with capacitorPower: 6 wVoltage: AC220VSize: 38×50MM (please refer to the drawings of specific size parameters below)Off-axis dimensions: 7MMX15Rated speed: 50 RPMRated torque: 1kg.cmRated frequency: 50/60HzMotor weight: 0.3kgOther speed: 1 2.5 5 10 15 20 30 50 RPM, etcIi Product Introduction
Product features: this product is a permanent magnet synchronous motor and reducer integrated into a controllable positive and negative synchronous motor. It has the characteristics of low power consumption, large torque, low noise, small size, light weight and easy to use. At rated frequency, motor speed is not affected by voltage and remains stable. If the motor is overloaded or blocked under load, the motor coil will not be burned! Main uses: monitor head, electric machinery, heating and cooling valve, automatic instrument, electric model, electric advertising, microwave oven, stage lighting, display rack, etc.
Product Shown
Company Informaion
HangZhou FENG CHIPSOCRCE Electronic CO., LTD. is a professional electronic components supplier. Specialized management IC; Development board, WIFI module, blue module, power module, sensor module, GPS GPRS GSM module, camera module etc; Electron component, switch, led, connector.
Our Motto "Quantity and service is our culture"
We specialize in collecting all kinds of electronic components for our customers, we have rich and inventory and supply channels, our products' quality and price are competitive, the fastest delivery, comprehensive technical support professional after-sales service, meet the needs of different customers.
Product display
HangZhou FENG CHIPSOCRCE Electronic CO., LTD has more than 40000 items in stock, Various types of IC, electronic components and development module.
We offer the original products with a most competitive price. Our purpose is to establish a long-term relations of cooperation with you.
Company certificates
We will provide the most professional and most comprehensive services.
Shipment and Payment
Shipment
Dear customer, please choose the most convenient method of shipment for you.
We have long-term cooperation with shippment agent, they will provide us the lowest quotation with the best service.
If you have a Courier account, please tell us before the confirmation of order.
Payment
Frequently Asked Question
Please tell us your interested products
We will tell you more satisfied answer in the shortest possible time
: –
How to Select a Gear Motor
A gearmotor is an electrical machine that transfers energy from one place to another. There are many types of gearmotors. This article will discuss the types of gearmotors, including Angular geared motors, Planetary gearboxes, Hydraulic gear motors, and Croise motors. In addition to its uses, gearmotors have many different characteristics. In addition, each type has distinct advantages and disadvantages. Listed below are a few tips on selecting a gearmotor.
Angular geared motors
Angular geared motors are the optimum drive element for applications where torques, forces, and motions need to be transferred at an angle. Compared to other types of geared motors, these have few moving parts, a compact design, and a long life. Angular geared motors are also highly efficient in travel drive applications. In addition to their durability, they have a low maintenance requirement and are highly corrosion-resistant.
Helical worm geared motors are a low-cost solution for drives that employ angular geared motors. They combine a worm gear stage and helical input stage to offer higher efficiency than pure worm geared motors. This drive solution is highly reliable and noise-free. Angular geared motors are often used in applications where noise is an issue, and helical worm geared motors are particularly quiet.
The gear ratio of an angular geared motor depends on the ratio between its input and output shaft. A high-quality helical geared motor has a relatively low mechanical noise level, and can be installed in almost any space. The torque of a helical geared motor can be measured by using frequency measurement equipment. The energy efficiency of angular geared motors is one of the most important factors when choosing a motor. Its symmetrical arrangement also allows it to operate in low-speed environments.
When selecting the right angular geared motor, it is important to keep in mind that increased torque will lead to poor output performance. Once a gear motor reaches its stall torque, it will no longer function properly. This makes it important to consult a performance curve to choose the appropriate motor. Most DC motor manufacturers are more than happy to provide these to customers upon request. Angular geared motors are more expensive than conventional worm gear motors.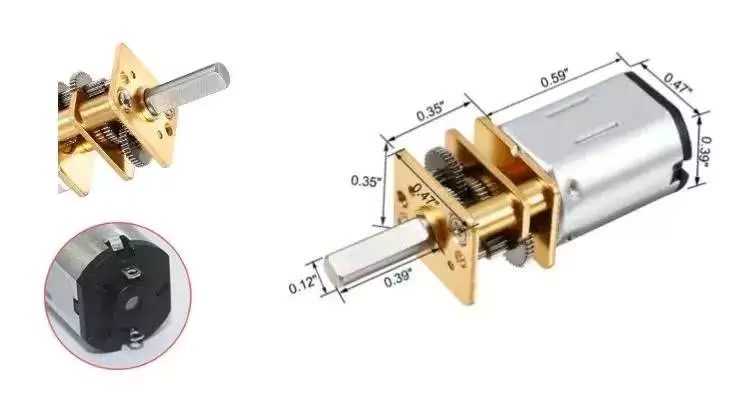 Planetary gearboxes
Planetary gearboxes are used in industrial machinery to generate higher torque and power density. There are three main types of planetary gearboxes: double stage, triple stage, and multistage. The central sun gear transfers torque to a group of planetary gears, while the outer ring and spindle provide drive to the motor. The design of planetary gearboxes delivers up to 97% of the power input.
The compact size of planetary gears results in excellent heat dissipation. In some applications, lubrication is necessary to improve durability. Nevertheless, if you are looking for high speed transmission, you should consider the additional features, such as low noise, corrosion resistance, and construction. Some constructors are better than others. Some are quick to respond, while others are unable to ship their products in a timely fashion.
The main benefit of a planetary gearbox is its compact design. Its lightweight design makes it easy to install, and the efficiency of planetary gearboxes is up to 0.98%. Another benefit of planetary gearboxes is their high torque capacity. These gearboxes are also able to work in applications with limited space. Most modern automatic transmissions in the automotive industry use planetary gears.
In addition to being low in cost, planetary gearboxes are a great choice for many applications. Neugart offers both compact and right angle versions. The right angle design offers a high power-to-weight ratio, making it ideal for applications where torque is needed to be transmitted in reverse mode. So if you're looking for an efficient way to move heavy machinery around, planetary gearboxes can be a great choice.
Another advantage of planetary gearboxes is their ability to be easily and rapidly changed from one application to another. Since planetary gears are designed to be flexible, you don't have to buy new ones if you need to change gear ratios. You can also use planetary gears in different industries and save on safety stock by sharing common parts. These gears are able to withstand high shock loads and demanding conditions.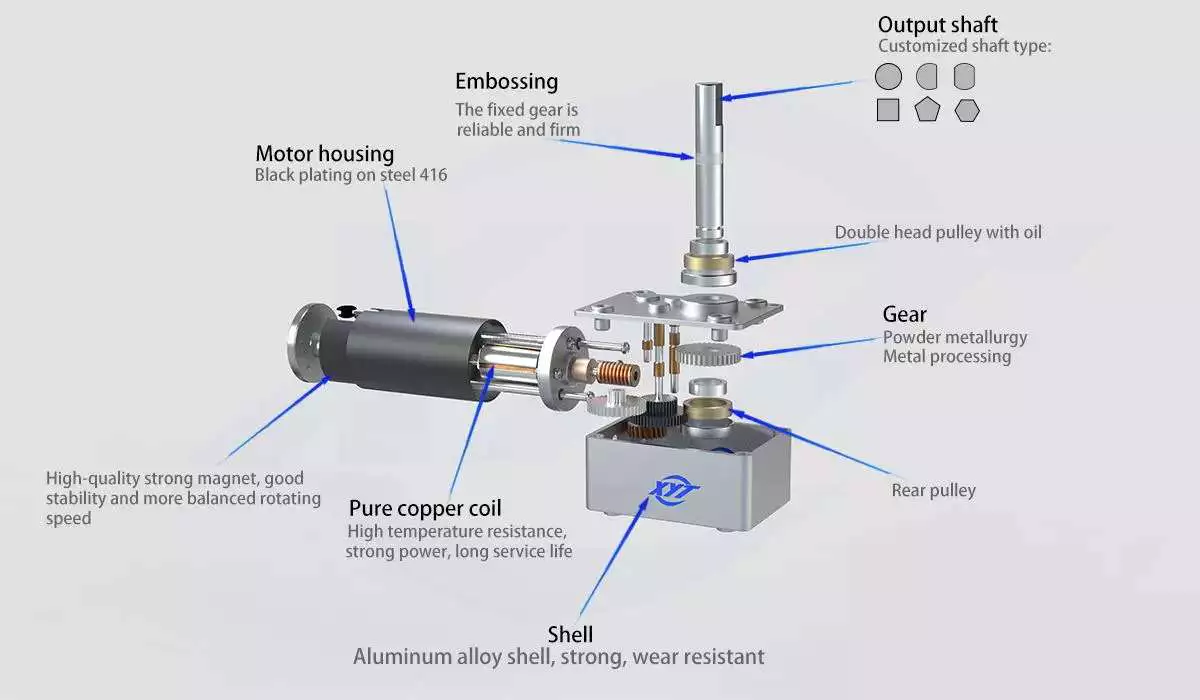 Hydraulic gear motors
Hydraulic gear motors are driven by oil that is pumped into a gear box and causes the gears to rotate. This method of energy production is quiet and inexpensive. The main drawbacks of hydraulic gear motors are that they are noisy and inefficient at low speeds. The other two types of hydraulic motors are piston and vane-type hydraulic motors. The following are some common benefits of hydraulic gear motors.
A hydraulic gear motor is composed of two gears – a driven gear and an idler. The driven gear is attached to the output shaft via a key. High-pressure oil flows into the housing between the gear tips and the motor housing, and the oil then exits through an outlet port. Unlike a conventional gear motor, the gears mesh to prevent the oil from flowing backward. As a result, they are an excellent choice for agricultural and industrial applications.
The most common hydraulic gear motors feature a gerotor and a drive gear. These gears mesh with a larger gear to produce rotation. There are also three basic variations of gear motors: roller-gerotor, gerotor, and differential. The latter produces higher torque and less friction than the previous two. These differences make it difficult to choose which type is the best for your needs. A high-performance gear motor will last longer than an ordinary one.
Radial piston hydraulic motors operate in the opposite direction to the reciprocating shaft of an electric gearmotor. They have nine pistons arranged around a common center line. Fluid pressure causes the pistons to reciprocate, and when they are stationary, the pistons push the fluid out and move back in. Because of the high pressure created by the fluid, they can rotate at speeds up to 25,000RPM. In addition, hydraulic gear motors are highly efficient, allowing them to be used in a wide range of industrial and commercial applications.
Hydraulic gear motors complement hydraulic pumps and motors. They are also available in reversible models. To choose the right hydraulic motor for your project, take time to gather all the necessary information about the installation process. Some types require specialized expertise or complicated installation. Also, there are some differences between closed and open-loop hydraulic motors. Make sure to discuss the options with a professional before you make a decision.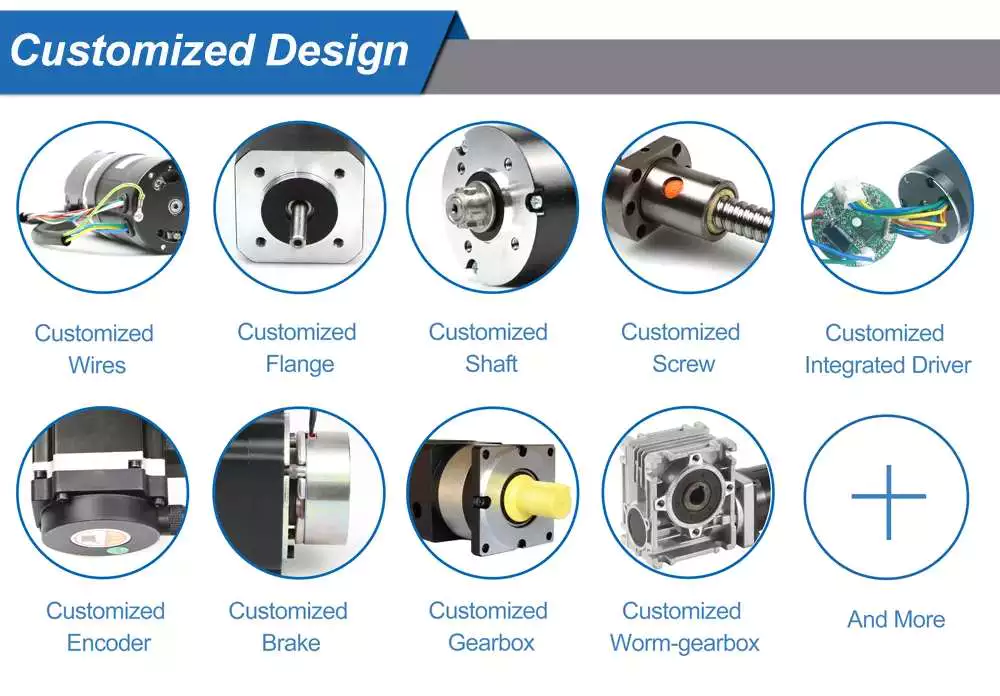 Croise motors
There are many advantages to choosing a Croise gear motor. It is highly compact, with less weight and space than standard motors. Its right-angle shaft and worm gear provide smooth, quiet operation. A silent-type brake ensures no metallic sound during operation. It also offers excellent positioning accuracy and shock resistance. This is why this motor is ideal for high-frequency applications. Let's take a closer look.
A properly matched gearmotor will provide maximum torque output in a specified period. Its maximum developing torque is typically the rated output torque. A one-twelfth-horsepower (1/8 horsepower) motor can meet torque requirements of six inch-pounds, without exceeding its breakdown rating. This lower-cost unit allows for production variations and allows the customer to use a less powerful motor. Croise gear motors are available in a variety of styles.